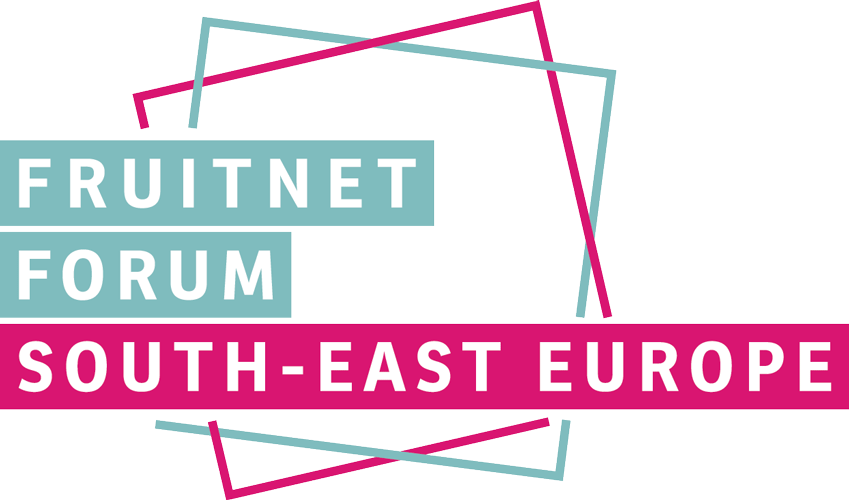 Fruitnet Forum South East Europe
It was honour and pleasure for AgroBrand to give small contribution with participation at an prestige international forum like Fruitnet Forum South East Europe which was held on November 21st and 22nd at Belgrade hotel Hyatt in organization of world known media company Fruitnet.
Forum gather numerous European marketing specialists, traders and fruit and vegetable producers and exporters from Balkan Region. Delegates can hear lot of usefull information about current and future trends in world regarding trade of fruit and vegetable. Beside information about the trade and marketing, it was interesting to hear about new analyses that laboratories obtain beside regular safety controls of fruit and vegetable in respect of pesticide residua, level of heavy metals and nitrates and nitrites, like proving the origin of fruit and vegetables by isolation of isotopes which are unique for each production area. There been showen succesifull examples of intercontinental coopertion and entering in to world market with one common brand. It was analized the risk of directing almost 100 % of one country fruit export at one single import market in time when globalisation of trade is already present.
Some of the conclusions from Fruitnet Forum South East Europe are that it must not beeing forget that human capital is the most important capital in 21st century, that producers and exporters from Balkan Region should join together under one brand so that can became significant player at world market of fruit and vegetable. What is necessary here is to make much more effort in marketing and branding of fruit and vegetable. Important conclusion is that South East part of Europe is recognized as a source of quality fruit and vegetable as well as region for possible future investments in this sector.
More about Fruitnet Forum South East Europe:
https://www.fruitnetforumsee.com
http://www.fruitnet.com/eurofruit/article/174077/get-organised-balkan-growers-told
https://www.agromedia.rs/vesti/jugoistocna-evropa-sve-perspektivnija-za-uzgoj-voca-i-povrca
https://www.youtube.com/watch?v=QpPvl23Xze4 (from 9th minute)
https://www.youtube.com/watch?v=e4WxRs8Uxjc (from 2:40 minute)